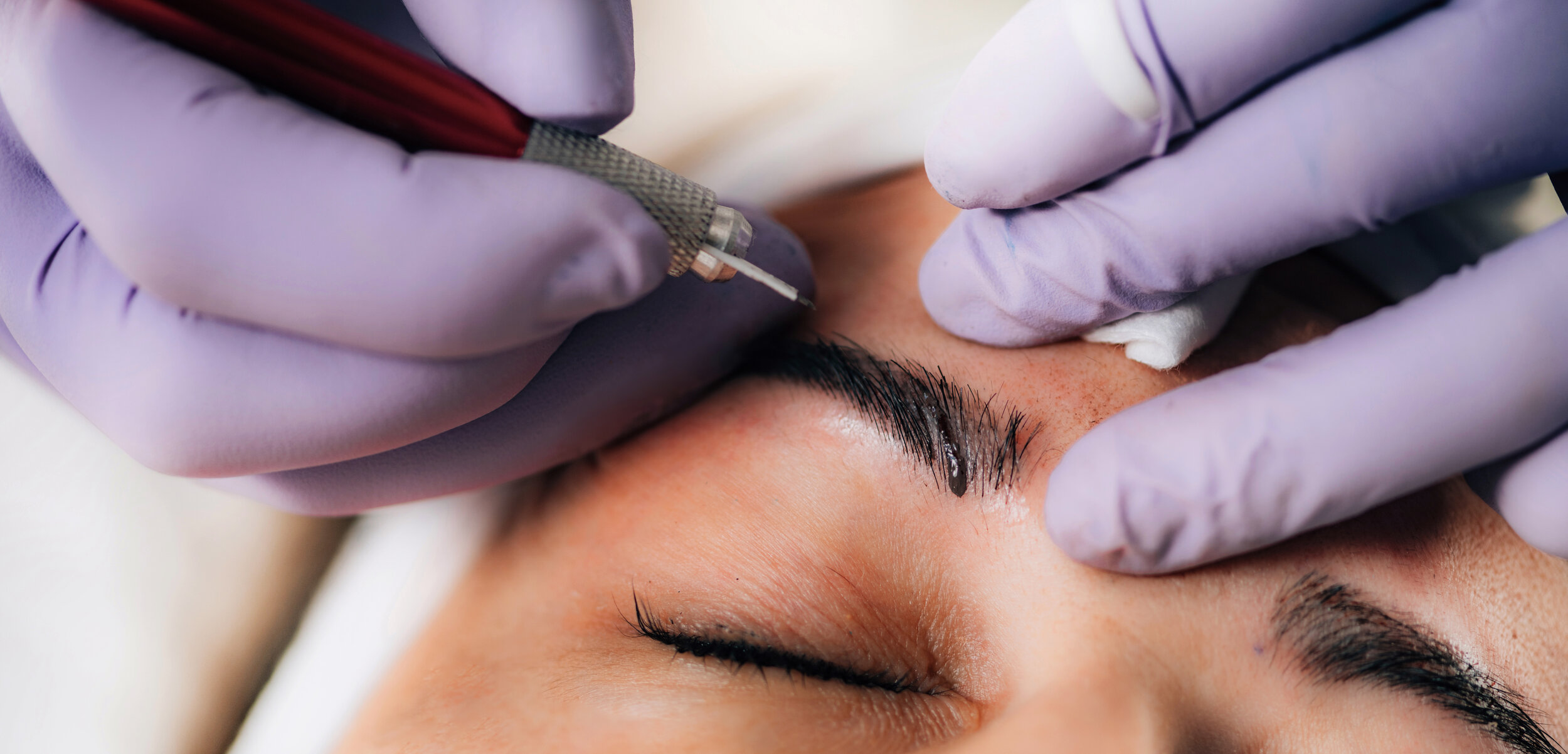 Permanent makeup also known as micro-pigmentation is a cosmetic procedure which makes use of permanent inks (tattoos) and color additives approved by the Federal and Drug Administration to produce patterns similar to makeup.
BROWS
The common processes applied in eyebrows micro-pigmentation are Microshading and Microblading. Microshading or eyebrow tattooing is a procedure where tiny spots of pigments are used to fill in sparse areas on the eyebrow skin dermis creating a soft powdered effect. Microblading involves creating superfine natural hair strokes indents filled with pigments on the eyebrows. Results last for one to three years depending on the technique, individual factors like skin type, age and environmental factors e.g. sun exposure, age etc. As our standard at Lucy's, all precautionary measures are taken before and after this procedure to prevent side effects and allergic reactions and to ensure that you are going to love your brows!
EYELINING
This technique involves depositing a tiny amount of pigments in spaces between the eyelashes or thicker depending on the client's demands to create a vibrant and bold look and this technique is not for the faint-hearted. Topical anesthetics are used in this process thirty minutes before the actual micro-pigmentation. Time is taken to complete this procedure also depends on the client's choice of thickness and ranges between 1- 3 hours.
Precautionary measures taken after this procedure include and are not limited to:
• No makeup especially mascara as it usually contains germs after first use.
• No rubbing or touching of the eye area to enable it to heal and prevent infection.
Toss those old eye pencils and wakeup feeling ready to go!
LIP PIGMENTING
Revolutionary, sensitive and most painful of these procedures because the lips are sensitive parts so topical anesthetics are used. The preferred color of hypoallergenic pigments is deposited in the lips. The healing process after this procedure takes about 10 days to gorgeous lips!
HAVE MORE QUESTIONS?
We value all of our clients and want you to feel 100% comfortable before making any decisions. If you have any further questions about our procedure please fill out the form below and we will get back to you as soon as possible.